London, the majestic capital of the United Kingdom, is a city that encapsulates centuries of history and modernity, where tradition seamlessly intertwines with contemporary culture. In the heart of this bustling metropolis, I embarked on a memorable journey that took me to iconic landmarks, each brimming with its own unique charm. From the Tower Bridge to the grandeur of the British Museum, the regal Buckingham Palace, the thrilling London Eye, the timeless Big Ben, and the literary treasures at the British Library, my tour of London was an unforgettable adventure.
Day 1: Immerse in London's Historical Splendor
Tower Bridge – A Morning Masterpiece
Suggested Visit Time: Morning
Pro Tips:
Early birds capture iconic photos without the crowds.
Don't miss the Tower Bridge Exhibition for intriguing insights.
Personal Insight: As I gazed at the sun-kissed Tower Bridge, I was spellbound by its intricate architecture. The early morning visit allowed me to capture stunning photographs without the bustling crowds.
Our adventure kicks off at the iconic Tower Bridge, an emblematic symbol of London's rich history. This breathtaking bascule and suspension bridge, with its twin towers, is a testament to the city's architectural brilliance. Arriving early ensures that you can appreciate its grandeur in peaceful solitude.
To gain deeper insights, explore the Tower Bridge Exhibition, a treasure trove of history and mechanics. The glass-floored walkway, suspended high above the Thames River, provides a heart-pounding experience, allowing you to see the world below from a unique perspective.
British Museum – An Artistic Afternoon
Suggested Visit Time: Late Morning to Afternoon
Pro Tips:
Admission is free, making it budget-friendly.
To avoid the crowds, consider visiting on a weekday or in the late afternoon.
Personal Insight: As I wandered through the colossal halls of the British Museum, I was overwhelmed by the sheer magnitude of its collection. The hushed reverence of fellow visitors added to the aura of this historical treasure trove.
Our next destination is the revered British Museum, a global repository of art and antiquities. The museum's free admission makes it an economic choice, allowing you to explore the globe's cultural heritage.
The museum houses priceless artifacts, including the enigmatic Rosetta Stone, the Elgin Marbles, and the captivating Egyptian mummies. To fully appreciate its wonders, consider planning your visit on a weekday or during the late afternoon to escape the bustling crowds and have a tranquil encounter with history.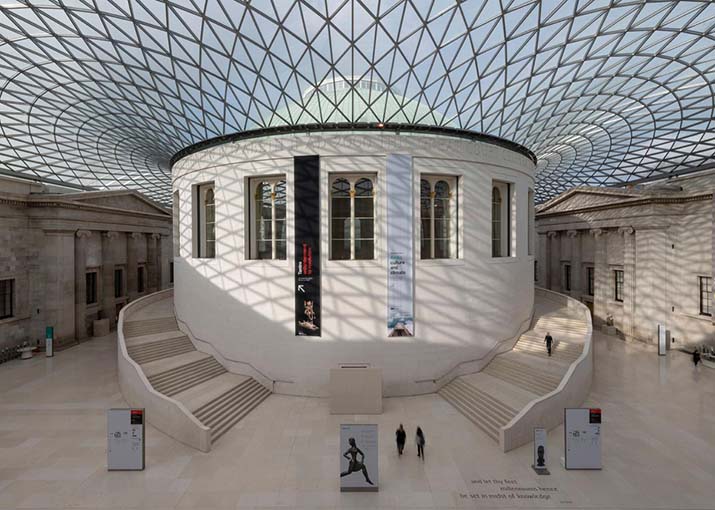 Buckingham Palace – Royal Elegance
Suggested Visit Time: Late Afternoon
Pro Tips:
Witness the Changing of the Guard ceremony for a dose of regal splendor.
In the summer, the palace gardens are open to the public.
Personal Insight: Observing the precision and pageantry of the Changing of the Guard ceremony left me awestruck. It's a quintessentially British experience that no visitor should miss.
Following your cultural immersion, take a leisurely stroll to Buckingham Palace, the official residence of the British monarchy. If your visit coincides with the schedule, you'll be treated to the grandeur of the Changing of the Guard ceremony, a timeless event of tradition and pomp.
While you can't explore the palace's interior, you can amble through the stunning Buckingham Palace Gardens during the summer months. These manicured gardens offer a tranquil escape in the heart of London, allowing you to relax amid the royal elegance.
London Eye – Evening Elevation
Suggested Visit Time: Evening
Pro Tips:
Visit during sunset to witness the city bathed in a golden glow.
Consider purchasing Fast Track tickets for a smoother experience.
Personal Insight: The view from the London Eye at sunset is a memory etched in my heart. The city's transformation into a twinkling sea of lights is a sight to behold.
As the sun dips beneath the horizon, continue your journey with a visit to the iconic London Eye, a colossal observation wheel along the Thames River. Evening visits provide an extraordinary perspective as London's skyline is bathed in the golden hues of sunset.
To circumvent long lines, Fast Track tickets are a prudent investment. As you ascend, keep your camera ready to capture the city as it transforms into a dazzling panorama of lights.
Day 2: Dive Deeper into London's Culture
Big Ben and Westminster – Morning Majesty
Suggested Visit Time: Morning
Pro Tips:
Early mornings offer a serene backdrop for Big Ben.
Explore the historic Westminster Abbey nearby.
Personal Insight: The early morning tranquility around Big Ben was simply magical. It's a moment where the city feels like it's all yours.
Our second day commences with a visit to the iconic Big Ben*and the Houses of Parliament. Arriving early ensures that you can appreciate the neo-gothic architecture without the bustling crowds, creating a serene backdrop for photographs.
While in the vicinity, delve into the rich history of Westminster Abbey, a place of coronations and significant historical events. It's a breathtaking testimony to the city's heritage.
British Library – A Literary Journey
Suggested Visit Time: Late Morning
Pro Tips:
The Treasures Gallery is a must-visit for literary enthusiasts.
The library's hushed ambiance encourages contemplation and reading.
Personal Insight: The British Library's Treasures Gallery is a true gem. Standing in the presence of the Magna Carta and Shakespeare's First Folio is an experience I'll forever cherish.
The British Library beckons lovers of literature and knowledge. With its extensive collection of manuscripts, books, and historical documents, it's a haven for those seeking inspiration and insight.
The Treasures Gallery is a highlight, housing invaluable relics like the Magna Carta, Shakespeare's First Folio, and handwritten lyrics by the Beatles. The library's hushed ambiance is an invitation for quiet contemplation and reading, a respite from the bustling city.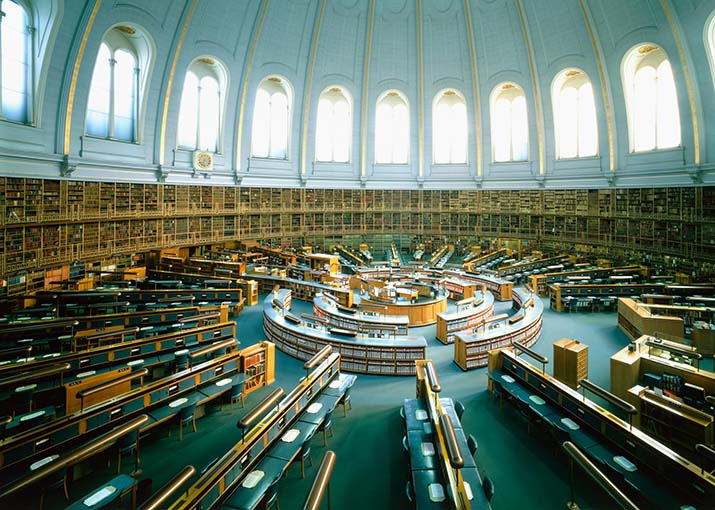 King's Cross – A Culinary Interlude
Suggested Visit Time: Lunchtime
Pro Tips:
King's Cross offers a diverse range of dining options.
Don't forget to snap a photo at Platform 9¾ for a whimsical touch.
Personal Insight: King's Cross is a food lover's paradise. Sampling diverse cuisines in this vibrant hub was a gastronomic journey of its own.
Take a lunch break at the lively King's Cross, a nexus of culinary diversity. Here, you can explore a myriad of dining options, from international cuisine to local delights, satisfying a wide range of tastes.
As you dine, indulge in a touch of whimsy at Platform 9¾, a must-visit spot for Harry Potter enthusiasts. It adds a sprinkle of magic to your exploration.
St. Paul's Cathedral – Afternoon Architectural Marvel
Suggested Visit Time: Afternoon
Pro Tips:
Climb to the Whispering Gallery for an acoustic wonder.
The crypt holds historical treasures waiting to be discovered.
Personal Insight: Standing beneath the towering dome of St. Paul's Cathedral and experiencing the unique acoustic marvel at the Whispering Gallery was a surreal experience.
St. Paul's Cathedral is not only a marvel of architecture but also a testament to resilience, having endured the ravages of the Blitz during World War II. Ascending to the dome's Whispering Gallery, you'll be enthralled by a unique acoustic phenomenon where even the faintest whispers traverse the expanse.
The cathedral's crypt harbors historical treasures and notable tombs, including that of the Duke of Wellington, offering a glimpse into the city's vibrant past.
Beyond the Must-Sees: Three Exceptional Museums
In addition to our featured attractions, London offers three extraordinary museums that enrich your experience:
The Tate Modern: Housed within a converted power station, this museum is a testament to contemporary art. Works by luminaries like Picasso, Warhol, and Hockney are on display, a treat for art enthusiasts.
The Victoria and Albert Museum (V&A): Known as the V&A, this institution is a treasure trove of art and design spanning cultures and epochs. From fashion and textiles to sculpture and ceramics, it offers a captivating journey through creativity.
The Natural History Museum: Perfect for families, this museum boasts an impressive array of natural specimens, including a life-sized blue whale skeleton suspended from the ceiling, a sight that leaves young and old in awe.
Practical Insights for Your Two-Day Excursion
Advance Booking: Many attractions offer online ticket reservations, a valuable tool for skipping lengthy lines and ensuring a hassle-free experience.
Utilize Public Transport: The London Underground (the Tube) is an efficient means of navigating the city. Consider obtaining an Oyster Card or using contactless payment cards for discounted fares, making your explorations seamless.
Guided Walks: To gain deeper insights into London's history and culture, consider joining guided walking tours. An array of tours caters to diverse interests, from Harry Potter-themed walks to historical explorations.
Local Events: Keep an eye out for local events, exhibitions, and festivals occurring during your visit. London is a city perpetually buzzing with activity, and these events can add an extra layer of richness to your journey.
Language: English is the primary language in London, but the city's diversity means you'll hear a multitude of languages spoken by residents and fellow travelers. This multicultural atmosphere adds a unique charm to your experience.
My journey through London's most renowned landmarks was a blend of history, culture, and modernity. From the historical marvel of the Tower Bridge to the intellectual haven of the British Library, London proved to be a city of endless wonder. I was left with memories that will linger for a lifetime, and I can't wait to return to this remarkable city to explore even more of its treasures and experiences. London, with its timeless charm and ever-evolving spirit, is a destination that every traveler should have on their list.