I've had the privilege to explore some of the most incredible destinations in the world. Today, I'm thrilled to take you on a tour of Hong Kong, a vibrant and dynamic city. Hong Kong boasts a rich history, bustling streets, and an intriguing blend of Eastern and Western cultures, offering an unforgettable experience for any visitor. Here, I'll explore some of the city's most famous attractions, including the Avenue of Stars, Sha Tin Racecourse, and the Hong Kong Cultural Village. I'll also share personal anecdotes and practical tips to make your two-day trip to Hong Kong a memorable and seamless adventure.
Day 1: Exploring the Iconic Sights
Avenue of Stars
Our first stop in this two-day adventure is the famous Avenue of Stars. Located along the Tsim Sha Tsui waterfront, this iconic promenade is Hong Kong's answer to the Hollywood Walk of Fame. It's a tribute to the city's vibrant film industry and the numerous talented individuals who have contributed to its success.
What to See:
Bronze statues of legendary actors such as Bruce Lee and Jackie Chan.
Plaques with handprints of famous stars.
Stunning views of Victoria Harbour and Hong Kong's skyline.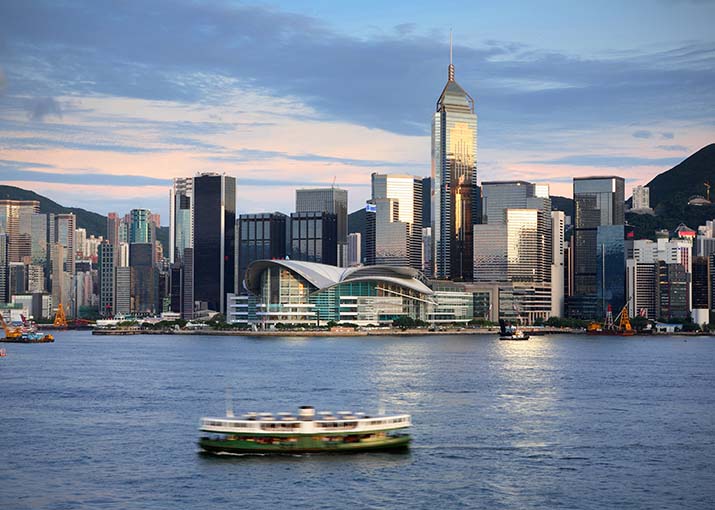 Best Time to Visit: The Avenue of Stars is open year-round and is best enjoyed during the evening when the city's skyline is illuminated.
Tips:
Consider visiting during the "Symphony of Lights" show (8:00 PM), a daily light and sound spectacle.
Don't forget to take a leisurely stroll along the waterfront and enjoy the cool sea breeze.
Personal Experience: The Avenue of Stars is a great place to kick off your Hong Kong adventure. I was mesmerized by the breathtaking view of the skyline at night. It's also a fantastic spot for photography, and I had the opportunity to capture some truly stunning shots.
Tsim Sha Tsui Promenade
After exploring the Avenue of Stars, take a leisurely walk along the Tsim Sha Tsui Promenade. This scenic waterfront area offers stunning panoramic views of Victoria Harbour and the iconic Hong Kong skyline.
What to See:
Victoria Harbour, one of the world's most picturesque natural harbors.
Hong Kong's impressive skyline, featuring skyscrapers and neon signs.
The Clock Tower, a historic landmark dating back to 1915.
Best Time to Visit: Sunset is an ideal time to visit as you can witness the city transition from day to night.
Tips:
Bring a camera to capture the breathtaking views.
Take a moment to relax on the benches and soak in the atmosphere.
Personal Experience: Walking along the Tsim Sha Tsui Promenade during sunset was a truly magical experience. The contrast between the golden hues of the setting sun and the illuminated cityscape created a picturesque scene. I could see why this spot is a favorite among both tourists and locals.
Victoria Peak
No trip to Hong Kong is complete without a visit to Victoria Peak, the highest point on Hong Kong Island. The view from this vantage point is simply breathtaking and offers a unique perspective of the city.I have written a special article about Taiping Mountain.
What to See:
Spectacular panoramic views of Hong Kong, Kowloon, and the surrounding islands.
The Peak Galleria, a shopping and dining complex.
The Peak Tram, a historic funicular railway.
Best Time to Visit: Late afternoon to early evening provides the best combination of daylight and city lights.
Tips:
Purchase your Peak Tram tickets online in advance to avoid long queues.
Be prepared for cooler temperatures at the peak, even during the summer.
Personal Experience: The view from Victoria Peak is nothing short of extraordinary. I took the Peak Tram to the top, and as the tram ascended, the city's splendor unfolded before my eyes. I stayed until the evening to see the city lights twinkle, and it was a memory I'll cherish forever.
Dinner at Lan Kwai Fong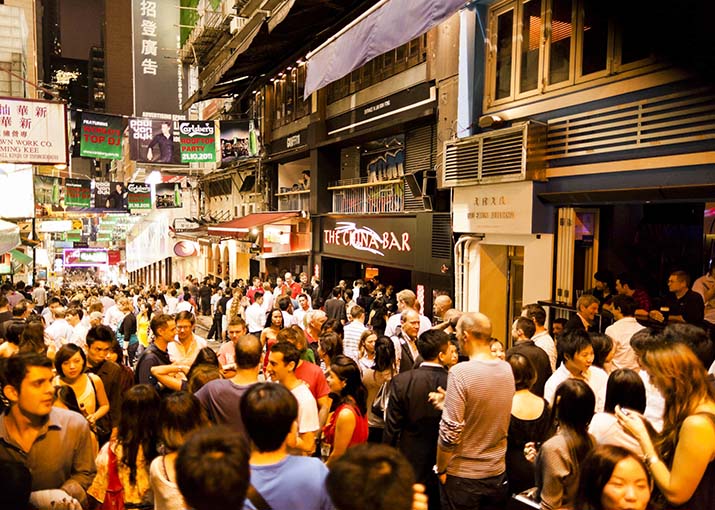 For a delightful culinary experience, head to Lan Kwai Fong, a vibrant and bustling nightlife district in Central, Hong Kong. This area is renowned for its array of international restaurants, bars, and nightclubs.
What to See:
A diverse range of dining options, from local street food to international cuisine.
Lively and energetic nightlife, especially on weekends.
Best Time to Visit: In the evening, especially on Fridays and Saturdays when the area comes alive with energy.
Tips:
Explore the narrow streets and discover hidden gems for food and drinks.
Be prepared for crowds and noise in the evenings, especially on weekends.
Personal Experience: Lan Kwai Fong is a gastronomic delight. I tried a variety of dishes, from classic Cantonese dim sum to international cuisine. The lively atmosphere and friendly locals made it a perfect place to relax and enjoy a delicious meal.
Day 2: A Cultural Journey
Sha Tin Racecourse
On the second day of your Hong Kong adventure, we'll start with a visit to the Sha Tin Racecourse,a thrilling attraction for horse racing enthusiasts and a unique cultural experience.
What to See:
Horse racing events, including the Hong Kong Derby.
Stunning architecture and facilities at the racecourse.
Opportunity to watch and wager on horse races.
Best Time to Visit: Check the race schedule in advance and plan your visit to coincide with a race day for an exciting experience.
Tips:
Dress appropriately for the event, as there is often a dress code in place.
Familiarize yourself with the basics of horse racing if you're new to the sport.
Personal Experience: I had the chance to attend a horse racing event at the Sha Tin Racecourse, and it was an electrifying experience. The vibrant atmosphere, enthusiastic spectators, and the thrill of betting made it a memorable day.
Hong Kong Cultural Village
To delve deeper into the rich culture of Hong Kong, our next stop is the Hong Kong Cultural Village. This open-air museum provides insight into the city's history, customs, and traditions.
What to See: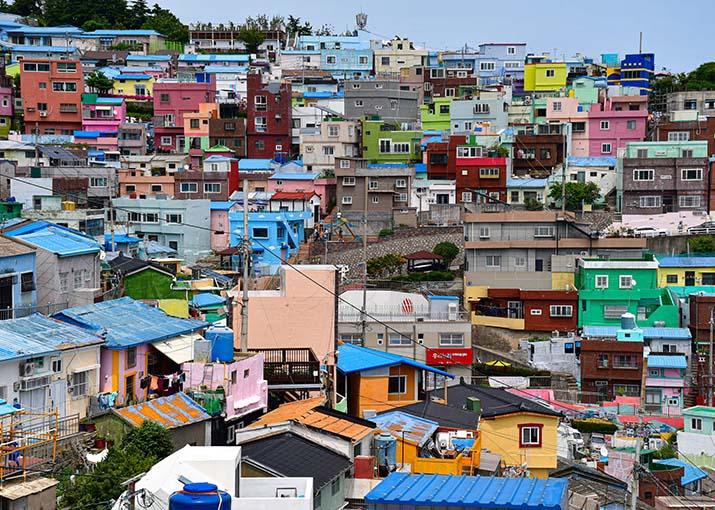 Traditional Chinese architecture and heritage buildings.
Demonstrations of Chinese rituals, martial arts, and folk performances.
A glimpse into the lives of ancient Chinese villagers.
Best Time to Visit: The village is open year-round, but check the schedule for cultural performances and workshops.
Tips:
Take your time to explore the various exhibits and engage with the performers.
Don't forget to try some traditional Chinese snacks available at the village.
Personal Experience: The Hong Kong Cultural Village was like stepping back in time. I watched mesmerizing kung fu demonstrations, learned about traditional tea ceremonies, and even tried my hand at some Chinese calligraphy. It was an enlightening experience that allowed me to appreciate Hong Kong's cultural roots.
Temple Street Night Market
No visit to Hong Kong is complete without exploring the bustling street markets. For an authentic and lively experience, head to the Temple Street Night Market in Kowloon.
What to See:
A wide variety of street vendors selling everything from clothing to electronics.
Local street food stalls serving delectable Hong Kong dishes.
Street performers and fortune tellers adding to the lively atmosphere.
Best Time to Visit: The market comes to life in the evening, so visit after sunset to experience its full charm.
Tips:
Bargaining is common in street markets, so don't be afraid to haggle for a better price.
Try local delicacies like fish balls, stinky tofu, and egg waffles.
Personal Experience: The Temple Street Night Market was a sensory overload in the best way possible. I shopped for souvenirs, savored delicious street food, and even had my fortune told by a local seer. The vibrant street culture and energy were truly captivating.
Three Must-Visit Museums
Hong Kong boasts several exceptional museums that provide insights into its history, art, and culture. Here are three museums you shouldn't miss:
Hong Kong Museum of History:
Explore the history of Hong Kong from ancient times to the present.
Engage with interactive exhibits and fascinating artifacts.
Learn about the city's colonial past, its role in the Opium Wars, and its post-war development.
Hong Kong Museum of Art:
Admire a diverse collection of Chinese antiquities, paintings, and ceramics.
Discover contemporary and modern art from Hong Kong and around the world.
Attend special exhibitions and events to enrich your artistic experience.
Hong Kong Space Museum:
Delve into the mysteries of space and astronomy.
Experience breathtaking shows in the planetarium.
Learn about the latest space discoveries and technological advancements.
Each of these museums provides a unique perspective on Hong Kong's history, culture, and the world at large. Be sure to check their opening hours and special exhibitions in advance.
Planning Tips
As you plan your two-day journey through Hong Kong, keep the following tips in mind:
Transportation: Hong Kong has an efficient and well-connected public transportation system. Purchase an Octopus card for ease of travel on buses, trams, and the MTR (Mass Transit Railway).
Language: While Cantonese is the primary language spoken in Hong Kong, English is widely understood, especially in tourist areas.
Currency: The local currency is the Hong Kong Dollar (HKD). Credit cards are accepted in most places.
Weather: Hong Kong experiences a subtropical climate. Check the weather forecast and pack accordingly.
Safety: Hong Kong is generally safe for tourists, but exercise usual precautions such as safeguarding your belongings and being aware of your surroundings.
Cultural Etiquette: Be respectful of local customs and traditions, and ask for permission before taking photos of people.
Food: Don't miss the opportunity to try authentic dim sum, seafood, and street food. Hong Kong's food scene is legendary.
Two-Day Itinerary Summary
Day 1:
Avenue of Stars and Tsim Sha Tsui Promenade.
Victoria Peak.
Dinner at Lan Kwai Fong.
Day 2:
Sha Tin Racecourse.
Hong Kong Cultural Village.
Temple Street Night Market.
By following this itinerary, you'll experience the best of Hong Kong's iconic sights and cultural treasures in just two days.
Practical Tips
Purchase an Octopus card for convenient and affordable public transportation.
Download maps and navigation apps to help you get around.
Check for discounts and combo tickets for multiple attractions to save on admission fees.
Stay hydrated and wear comfortable shoes for exploring the city.
Be open to trying new foods and flavors, as Hong Kong's culinary scene is a true delight.
Hong Kong is a city that effortlessly blends tradition and modernity, offering an array of experiences for travelers. Whether you're drawn to the dazzling cityscape, the vibrant street markets, or the rich cultural heritage, Hong Kong has something for everyone. With careful planning and an adventurous spirit, you can make the most of your two-day journey in this dynamic and diverse metropolis. So, pack your bags and embark on a memorable exploration of Hong Kong, where East meets West, and tradition meets innovation.