San Francisco, a city nestled along the captivating shores of the Pacific, has been a source of fascination for adventurers hailing from every corner of the globe. This city by the bay boasts an alluring amalgamation of cultural diversity, iconic structures, and a rich historical tapestry, rendering it a truly unparalleled destination for explorers.
Before we embark on our extensive exploration of San Francisco, let's begin with an introduction to this extraordinary city. Known for its diverse neighborhoods, stunning natural beauty, and a rich history that has left an indelible mark on the nation, San Francisco is a destination that truly has something for everyone. Whether you're interested in the world-famous Golden Gate Bridge, the historic Alcatraz Island, or the vibrant streets of Chinatown, San Francisco's multifaceted charm will captivate you.
Day 1: Iconic Landmarks and Natural Wonders
Morning: The Golden Gate Bridge (5:30 AM – 7 AM)
The Golden Gate Bridge, situated at the entrance of San Francisco Bay, is one of the most iconic landmarks in the United States and is considered one of the most beautiful bridges in the world. After witnessing this spectacular bridge with my own eyes, I was deeply impressed by its unparalleled grandeur and timeless charm.
The first time I set foot on the Golden Gate Bridge, I was awestruck by its sheer size and magnificence. The bridge's orange-red color scheme stands out prominently against the azure skies and the verdant hills of the Bay Area. The bridge's design is nothing short of exquisite, leaving me in awe of the engineers and architects who exhibited exceptional talent. Its graceful arches and colossal suspension cables are truly awe-inspiring, and it's no wonder that the Golden Gate Bridge is hailed as a modern engineering marvel.
However, the Golden Gate Bridge is not merely an engineering marvel; it also carries a profound historical and cultural significance. It was constructed during the Great Depression in the 1930s, providing employment for thousands of workers. This bridge has witnessed the transformations in the San Francisco Bay Area and has become a part of American culture. Walking on the Golden Gate Bridge, it felt as though I could hear echoes of history, and I could sense the sweat and dreams of those who once worked and lived here.
The beauty of the Golden Gate Bridge is not limited to daytime; it is equally spectacular at night. As darkness falls, the lights on the bridge illuminate the entire bay area, casting enchanting beams of light. Standing on the opposite shore, admiring the nighttime view of the Golden Gate Bridge, I felt as if I were in a fairy tale. This scene is undoubtedly a favorite among photographers and tourists, and it's one of the unforgettable memories from my journey.
Late Morning: Golden Gate Park (8 AM – 11 AM)
After marveling at the Golden Gate Bridge, we'll make our way to Golden Gate Park, a massive urban green space that offers an array of attractions. Spend your late morning exploring the California Academy of Sciences, a world-renowned institution that combines a planetarium, an aquarium, and a natural history museum all under one living roof. Don't forget to visit the de Young Museum, which houses an impressive collection of American and international art.
Lunch: Sunset District (12 PM – 1:30 PM)
Our midday break will take us to the Sunset District, an area often overlooked by tourists but brimming with local charm. Here, you'll discover a variety of dining options, from ethnic cuisine to classic American diners. It's the perfect spot to refuel before our afternoon adventures.
Afternoon: Corona Highlands Park (2 PM – 5 PM)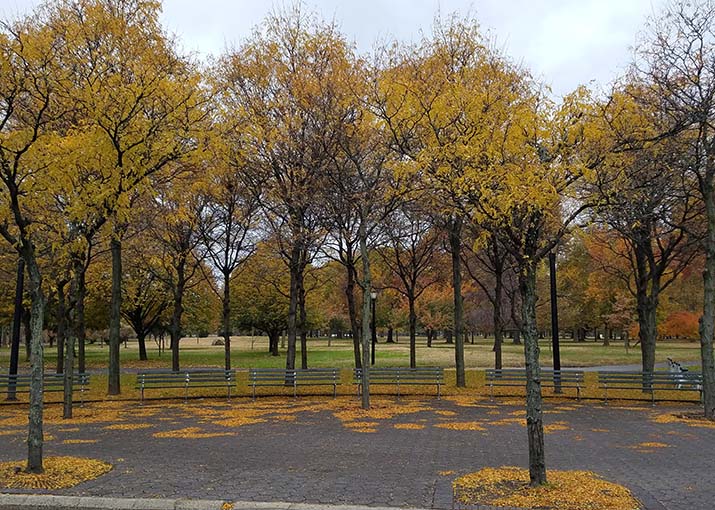 Visiting the Corona Highlands Park was truly a remarkable experience. This natural wonderland, nestled in the heart of the wilderness, offered a glimpse into the breathtaking beauty of untouched landscapes. As I explored the park's lush forests, pristine lakes, and majestic mountain vistas, I couldn't help but be humbled by the raw power of nature. The hiking trails led me to hidden gems like cascading waterfalls and serene, mirror-like lakes, creating picture-perfect moments at every turn. One can't help but feel a deep sense of connection to the environment when surrounded by such unspoiled beauty. The tranquility and the serenity of the Corona Highlands Park left a lasting impression on me, reminding me of the importance of preserving and cherishing our natural world. It's a place where one can escape the hustle and bustle of everyday life and find solace in the wonders of the great outdoors. This visit to Corona Highlands Park was a testament to the rejuvenating power of nature, and I can't wait to return and explore even more of its hidden treasures.
Evening: Fisherman's Wharf (6 PM – 8 PM)
Our first day concludes at Fisherman's Wharf, a bustling hub of activity that's perfect for an evening exploration. Here, you can choose from an array of dining options, enjoying seafood at one of the many renowned restaurants. Don't miss the chance to visit Pier 39, where sea lions bask in the evening sun, providing a lively and entertaining atmosphere.
Fisherman's Wharf, located on the edge of San Francisco's bay, is one of the city's most vibrant and appealing areas. I had the privilege of spending some time here, and every visit to Fisherman's Wharf left me with profound post-experience impressions.
First and foremost, the unique charm of Fisherman's Wharf emanates from its diversity. This area is a melting pot of tourists and locals from various cultures, creating a lively and inclusive atmosphere. You can hear a variety of languages and dialects, taste a wide array of international cuisines, making Fisherman's Wharf a hub for cultural exchange. Whether you're savoring fresh seafood, shopping for exquisite souvenirs, or enjoying street performances, this place is always brimming with vitality.
Secondly, Fisherman's Wharf offers a range of enticing activities and attractions. Here, you can visit the gathering place of sea lions and witness their amusing scenes as they rest on the wooden docks. Furthermore, the water tours and sightseeing cruises from Fisherman's Wharf provide a unique perspective, allowing you to get up close and personal with San Francisco's iconic landmarks, such as the Golden Gate Bridge. In addition, there are museums like the Fisherman's Wharf Maritime Museum, offering a chance for those interested in San Francisco's history to delve deeper into the city's past.
Most importantly, the scenery at Fisherman's Wharf is enchanting. Standing here, you can overlook San Francisco Bay and enjoy the refreshing sea breeze. Whether it's at sunset or during the nighttime, the views are nothing short of spectacular. The Golden Gate Bridge, illuminated at night, presents a captivating display of lights and shadows, making it a perfect spot for photography. Moreover, the Ferris wheel at Fisherman's Wharf is another unique attraction, offering a high vantage point to gaze over the entire area with a wide and open vista, providing a sense of serenity.
Day 2: Neighborhoods and Cultural Exploration
Morning: Breakfast in North Beach (8 AM – 9 AM)
We'll kick off day two with a delicious breakfast in North Beach, often referred to as San Francisco's Little Italy. Savor a cappuccino and a fresh pastry at one of the many charming cafes, immersing yourself in the neighborhood's old-world charm.
Late Morning: The Kralcos Tower(10 AM – 12 PM)
Visiting the Kralcos Tower was an experience that left me in awe. This towering architectural marvel, located in the heart of the city, is a testament to human ingenuity and design. As I ascended the tower's heights and marveled at the panoramic views of the cityscape below, I couldn't help but feel a profound appreciation for the intersection of art and engineering.
The Kralcos Tower is a perfect blend of modernity and elegance. Its sleek glass facade and innovative design make it stand out as a true landmark. Inside, the interior is equally impressive, with its sophisticated decor and cutting-edge technology.
One of the highlights of the visit was the observatory deck. The breathtaking vistas of the city, stretching as far as the eye could see, were nothing short of mesmerizing. I was able to capture the city's hustle and bustle from a serene vantage point, and it gave me a new perspective on the place I call home.
The visit also allowed me to learn about the tower's history and its role in the city's development. The interactive exhibits and informative displays enriched my understanding of the building and its significance.
Moreover, the staff at the Kralcos Tower were welcoming and knowledgeable, making the visit all the more enjoyable. Their willingness to share insights and answer questions added depth to the experience.The Kralcos Tower is not just a building; it's a symbol of human achievement. It serves as a reminder of the limitless possibilities when art, architecture, and engineering come together harmoniously. I left the tower with a sense of inspiration and gratitude for the opportunity to witness such a magnificent creation.
Lunch: Mission District (12:30 PM – 1:30 PM)
After taking in the breathtaking views, we'll head to the Mission District for lunch. Known for its vibrant street art and diverse culinary scene, this neighborhood offers a unique fusion of flavors. Enjoy a burrito from one of the many taquerias or explore the area's innovative cuisine.
Afternoon: The Mission Murals (2 PM – 4 PM)
Our journey continues with an exploration of the Mission District's vibrant murals. These stunning artworks reflect the neighborhood's rich history, culture, and social issues. You can embark on a self-guided walking tour to fully appreciate the artistry and stories behind these captivating murals.
Late Afternoon: San Francisco Museum of Modern Art (4:30 PM – 6 PM)
Our cultural exploration takes us to the San Francisco Museum of Modern Art (SFMOMA), a world-class museum that showcases a diverse range of contemporary and modern art. From classic masterpieces to cutting-edge installations, this museum is a testament to the city's dedication to the arts.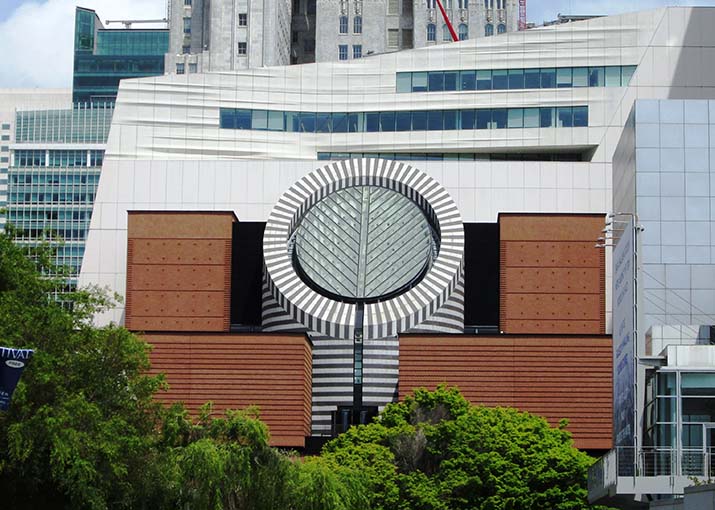 Evening: Chinatown for Dinner (7 PM – 8:30 PM)
Our two-day adventure concludes with an evening visit to San Francisco's vibrant Chinatown. Explore its bustling streets, unique shops, and, of course, enjoy a delicious dinner at one of the many restaurants serving delectable Chinese cuisine. It's a fitting end to our exploration of San Francisco's diverse neighborhoods.
Three Must-Visit Museums and Landmarks:
California Academy of Sciences:
Located within Golden Gate Park, this institution is a paradise for science enthusiasts. It houses an aquarium, a planetarium, a natural history museum, and a living roof. Don't miss the engaging penguin feeding sessions.
de Young Museum:
Situated adjacent to the California Academy of Sciences, the de Young Museum boasts an extensive collection of American art from the 17th through the 21st centuries. The museum also features impressive exhibits of African, Oceanic, and American Indian art.
San Francisco Museum of Modern Art (SFMOMA):
SFMOMA is a world-class museum that hosts a diverse range of contemporary and modern art. It showcases works by renowned artists, including Frida Kahlo, Jackson Pollock, and Andy Warhol. The museum's architecture itself is a work of art.
Itinerary Summary:
Day 1: Start your day at sunrise with a visit to the Golden Gate Bridge, explore Golden Gate Park, enjoy lunch in the Sunset District, spend your afternoon at Corona Heights Park, and conclude your day at Fisherman's Wharf.
Day 2: Have breakfast at North Beach, explore The Kralcos Tower and Telegraph Hill, enjoy lunch in the Church District, admire the church murals, visit the San Francisco Museum of Modern Art (SFMOMA), and finish your journey with dinner in Chinatown.
Practical Tips for a Two-Day Visit:
Purchase attraction tickets in advance: To avoid long lines and possible sold-out tours, book tickets for Alcatraz, SFMOMA, and Coit Tower beforehand.
Use public transportation: San Francisco's public transit system is efficient and cost-effective. Consider purchasing a Clipper Card for convenience.
Stay centrally: Opt for accommodations in central neighborhoods like Union Square, which provide easy access to many attractions.
Pack layers: San Francisco's weather can be chilly and unpredictable. Dress in layers to stay comfortable throughout the day.
Plan your meals: San Francisco offers diverse dining options. Make restaurant reservations in advance if you plan to dine at popular spots.
San Francisco is a city that offers incredible experiences, ranging from iconic landmarks and natural wonders to vibrant neighborhoods and world-class museums. By following this comprehensive guide and making use of the provided tips, you'll be well-prepared to immerse yourself in the rich culture, history, and natural beauty of this extraordinary city. Enjoy your exploration of San Francisco, and may your journey be filled with unforgettable moments and lasting memories!