Oxford is a city steeped in history, boasting numerous extraordinary landmarks and attractions, and Blenheim Palace is one of its most outstanding gems. I invite you to embark on an enchanting, immersive journey through Blenheim Palace, covering every detail you need for an unforgettable visit.
Blenheim Palace is a magnificent country estate situated in Woodstock, Oxfordshire, England, renowned for its captivating architecture, picturesque gardens, and rich historical significance. This guide will help you make the most of your visit to this iconic destination.
Blenheim Palace – A Glimpse of History
Nestled in the picturesque countryside of Woodstock, just a short drive from the historic city of Oxford, Blenheim Palace is a UNESCO World Heritage site and a masterpiece of 18th-century Baroque architecture. Erected in the early 18th century, it boasts a rich and captivating history, making it an essential destination for history aficionados and admirers of grand architectural feats.
Key Points:
The palace was constructed as a tribute to John Churchill, the first Duke of Marlborough, in recognition of his military triumphs, particularly the Battle of Blenheim.
Blenheim Palace is the ancestral home of the Churchill family and the birthplace of Sir Winston Churchill, one of the most eminent statesmen of the 20th century.
Visiting Blenheim Palace – What You Need to Know
Before embarking on your journey to Blenheim Palace, there are several crucial details to consider to ensure a seamless and enjoyable visit. Here are some key points to keep in mind:
Tickets and Admission:
Tickets can be acquired online in advance or upon arrival at the palace entrance.
Be sure to check the official website for the most up-to-date ticket prices, opening hours, and any special events or exhibitions.
Getting There:
Blenheim Palace is conveniently situated approximately eight miles northwest of Oxford.
You can reach the palace by car, bus, or train. If you opt to drive, ample parking facilities are available.
To reach Blenheim Palace, you can take a train to Oxford and then a short bus or taxi ride to Woodstock. Alternatively, you can drive to the palace and make use of the ample parking facilities.
Visitor Information:
The palace is generally open to the public, but certain areas may be restricted due to events or maintenance, so it is advisable to check in advance.
Guided tours are on offer, and self-guided options are also available.
The palace is wheelchair accessible, with facilities to accommodate disabled visitors.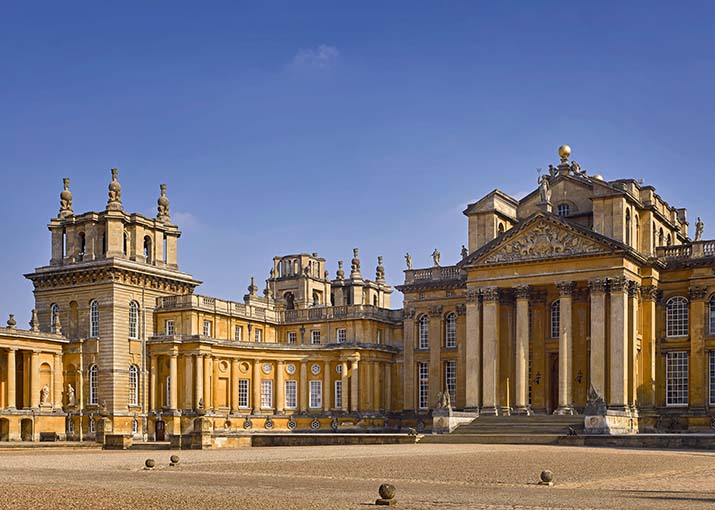 Food and Refreshments:
The palace grounds offer a variety of dining options, ranging from formal restaurants to charming tearooms.
Alternatively, you can bring your own picnic and savor it amidst the palace's resplendent gardens.
Blenheim Palace Highlights
The Palace Itself: Commence your journey by delving into the opulent interiors of Blenheim Palace. Be captivated by the intricate artwork, awe-inspiring ceilings, and the remarkable Long Library. The palace provides a window into the lives of the Churchill family and the historical tapestry of the nation.
The Gardens: The extensive gardens encircling the palace are a true horticultural masterpiece. Embark on a leisurely stroll through the Italian Garden, the Water Terraces, and the Rose Garden. Do not forget to visit the Grand Cascade, a captivating waterfall feature.
The Park: The vast parkland is a habitat to an array of wildlife and serves as an ideal location for a relaxing walk. Be sure to admire the renowned landscaping by 'Capability' Brown as you explore the park.
The Butterfly House: A concealed gem within the palace grounds, the Butterfly House is a delightful enclave where you can get up close to these resplendent creatures in a tropical setting.
The Churchill Exhibition: Immerse yourself in the life and legacy of Sir Winston Churchill, one of Britain's greatest leaders, through this informative exhibition.
Special Exhibitions:Check if there are any special exhibitions or events taking place during your visit. Blenheim Palace often hosts art exhibitions, cultural events, and outdoor concerts that can enhance your experience.
Dining and Shopping:The palace offers various dining options, from casual cafes to more upscale restaurants where you can savor delicious local cuisine. You can also explore the gift shops for souvenirs and unique products.
Timing:Plan to spend a few hours at Blenheim Palace to fully appreciate its grandeur. It's best to arrive early in the day to avoid crowds and have ample time to explore.
A visit to Blenheim Palace is a truly unforgettable experience, offering a glimpse into the grandeur and history of England. Enjoy your journey through this historic gem of Oxford to the fullest.
My Personal Experience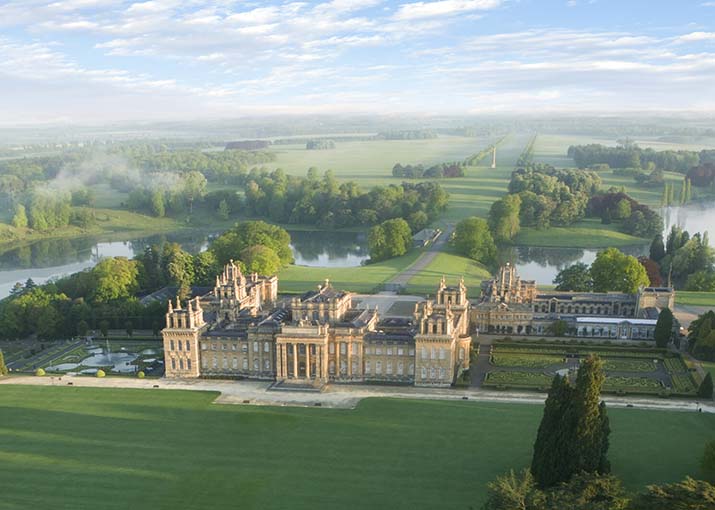 I had the privilege of visiting Blenheim Palace on a crisp, sun-kissed day in early autumn. As an avid traveler and history enthusiast, I was eagerly anticipating my exploration of this iconic Oxfordshire landmark. The moment I arrived, I was in awe of the grandeur of the palace and the sheer beauty of its surroundings.
I commenced my journey inside the palace, where I marveled at the magnificent architecture and the rich history that reverberated within every room. The Long Library, with its breathtaking collection of books and paintings, was a particular highlight for me. It felt as though I had been transported back in time to an era of opulence and grandeur.
After my palace tour, I ventured into the gardens. The meticulous design and the kaleidoscope of flowers in the Italian Garden left me spellbound. The Water Terraces, with their tranquil pools and fountains, provided the perfect backdrop for relaxation and contemplation. I whiled away hours exploring the expansive parkland, where I encountered deer, swans, and other wildlife. The serenity of the park provided a stark contrast to the palace's grandiosity.
One of the unexpected delights of my visit was the Butterfly House. Stepping into this tropical oasis was like entering another world. I found myself surrounded by a symphony of butterflies of all sizes and colors. It was a magical experience, especially for someone like me who has always been captivated by the natural world.
I concluded my day by visiting the Churchill Exhibition, which offered insight into the life and accomplishments of Sir Winston Churchill. The exhibition was both enlightening and moving, deepening my appreciation for his historical contributions.
Throughout my visit, I was struck by the warmth of the staff and their willingness to share their knowledge about the palace and its history. It added an extra layer of enjoyment to my experience.
Blenheim Palace – Insider Tips
To ensure a fulfilling visit to Blenheim Palace, consider the following insider tips:
Arrive Early: To beat the crowds, arrive early in the morning when the palace opens. This will afford you ample time to explore at your own pace.
Guided Tours: If you desire a deeper understanding of the palace's history and tales, contemplate taking a guided tour. The knowledgeable guides can provide enthralling insights.
Photography: Blenheim Palace is a photographer's dream. Do not forget to bring your camera to capture the splendid architecture and picturesque landscapes.
Comfortable Footwear: The palace grounds encompass a considerable area, so wear comfortable shoes suitable for walking.
Check the Events Calendar: Before your visit, review the events calendar on the official website. You may have the opportunity to attend a special event or exhibition during your stay.
Plan for a Picnic: Bringing a picnic is a splendid idea. There are numerous picturesque spots to relish your meal amidst the natural beauty of the gardens.
Souvenir Shopping: The palace features charming gift shops where you can acquire mementos, including books, postcards, and unique keepsakes.
Travel Planning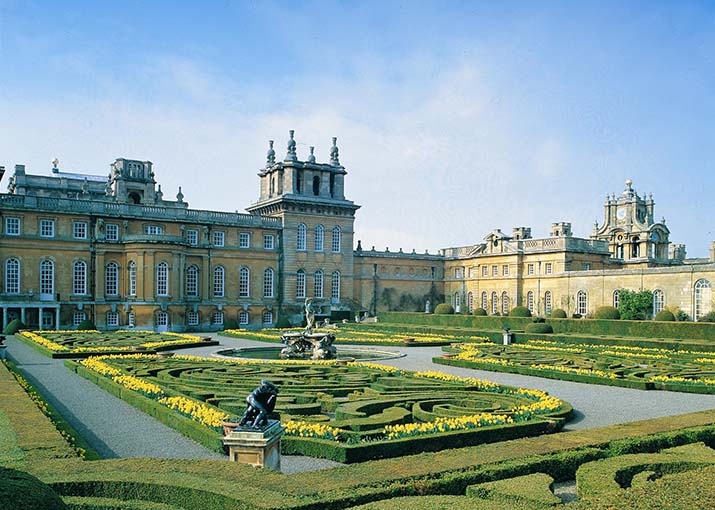 To ensure a seamless and enjoyable visit to Blenheim Palace, it is crucial to plan ahead. Here are some tips for your travel preparations:
Tickets: Secure your tickets in advance, particularly during the peak tourist season. This can save you time and potentially provide cost savings.
Transport: Decide on your mode of transportation. If you are journeying from Oxford, you can take a bus or train to Woodstock and subsequently a brief taxi ride to the palace. Alternatively
, renting a car provides flexibility.
Weather: Examine the weather forecast for the day of your visit. Oxford's weather can be unpredictable, so it is prudent to be prepared for any conditions.
Duration: Allocate at least half a day for your visit to Blenheim Palace to fully appreciate the palace, gardens, and parkland.
Dining: Decide whether you intend to dine at one of the palace's restaurants or bring your own sustenance for a picnic.
Practical Travel Tips
Here are some practical travel tips to optimize your visit to Blenheim Palace:
Comfortable Attire: Don weather-appropriate clothing and comfortable shoes. Layered clothing is advisable, as temperatures can fluctuate throughout the day.
Guided Tours: If you opt for a guided tour, pay close attention and do not hesitate to pose questions. The guides possess a wealth of information.
Respect the Environment: Bear in mind that Blenheim Palace is not solely a historical site but also a natural habitat. Treat the environment and wildlife with respect during your visit.
Children and Families: Blenheim Palace is family-friendly, with activities and areas designed for children, making it an excellent destination for a family outing.
Maps and Brochures: Retrieve a map and brochures at the entrance to assist in navigating the palace and its grounds.
A visit to Blenheim Palace is a spellbinding experience that will transport you to a world of history, grandeur, and natural beauty. Whether you are a history enthusiast, a nature aficionado, or simply seeking a day of leisure, Blenheim Palace offers an enchanting experience for everyone. With meticulous planning, an eagerness to explore, and an appreciation for the finer things in life, your day at Blenheim Palace will unquestionably become a cherished highlight of your time in Oxford. Seize the opportunity to make the most of your trip and savor every moment at this extraordinary UNESCO World Heritage site.